The era of heavy mascara is nearly over now. Although the necessity of cosmetics is not going anywhere, it is eclipsed by more recent inventions and accessories like fake lashes and extensions.
Enter- a better approach to alter your appearance: a lash lift and tint. Achieving that seductive curl and flutter you have always wanted for your lashes with proper lash lifting aftercare tips!
Enjoy the eternally curled lashes, just like wearing mascara that never goes off.

What Is Eyelash Lift And Tint?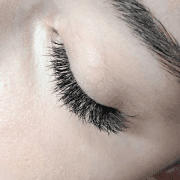 Despite its growing popularity, there seems to be some misunderstanding of what a lash lift entails. A lash lift is a perm for your lashes that frequently goes with a lash tint to enhance the appearance of lashes. Your eyelashes appear darker, fuller, and thicker as a result. Eyelash specialists have observed an increased demand for lifts and believe ladies continue to seek the procedure.
Because who does not like some jaw-dropping and dramatic eyelashes?
Cut The Mascara Time Into Half!
The internet generation of influencers now embraces the natural look, the popular no-makeup look. Eyelashes are somehow the most underappreciated features of the face. However, a drastic transformation of your eyelashes can make it your best feature!
Every time you visit Instagram, another influencer attributes their long, natural lashes to a lift. Lash lift transformations have developed cult-like followings in the beauty world.
Roll Your Eyes For Real: The Aftercare
Consider extensions if you desire drama with a capital D or if your lashes are extremely short. A lash lift in Melbourne is a terrific option if you enjoy your natural lashes or have a more natural aesthetic and want to forego mascara.
Here's what to expect.
How spectacular your results are will depend on the length, curl, and thickness of your eyelashes as they naturally occur. You will notice a significant improvement following a raising treatment if your eyelashes are nearly flat or even point downward. Following their lash lift and tint, most women feel that their eyes appear more open, brighter, younger, and alive.
​The first two days are CRUCIAL. Your aftercare determines the longevity of your lash lift.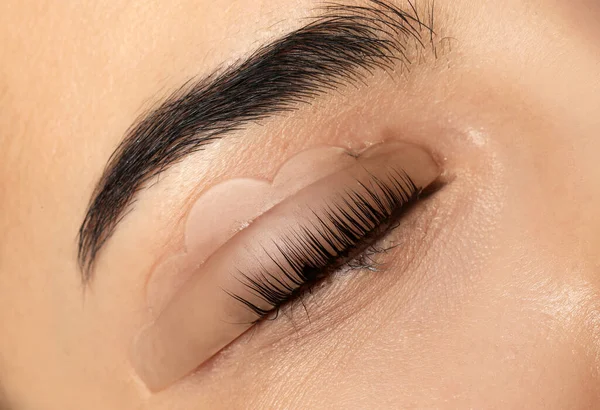 For the first 24 hours following the procedure, the eyelash lifting after care requires you to stay away from water, steam, eye makeup, and makeup remover. As with any perming procedure, the results might be ruined by immediate exposure to moisture and humidity. No need to alter your makeup regimen or cease cleaning your face after the 24-hour mark; treat your lashes as usual. After a lift, experts recomment using a conditioning lash serum as part of  your lash lift aftercare routine to maintain your lash hydration and health.
Comparing the lash lift and tint before and after results? Well, it might be too early. Although a lift will not provide you with the immediate gratification as extensions, you might soon see a difference. An eyelash lift and tint make you feel more at ease leaving for the beach or heading out for breakfast without mascara.
For best results we recommend pre procedure:
Avoid oil/cream based products; cleansers, moisturisers, serums etc.
DO NOT use waterproof mascara/remover 2‑3 days prior to your appointment.
Please arrive to your appointment mascara free (or arrive earlier to remove).
Wash your hair the morning of/day prior to your lash lift (to assist with not wetting lashes).
Easy Aftercare. Low Maintenance. Beautiful Results
Tired of fluffy and bulky lash extensions? Give special attention to your lash lift aftercare. An Eyelash lift will take approx 60 mins. To prevent shedding, you must be exceedingly delicate with them while washing your face, sleeping, and applying makeup. Additionally, the lifespan of your natural lashes is six to eight weeks, so the lash lift will simply grow out. The tint will fade around three weeks.
Take note his treatment can not be performed on those who have lash extensions.
A Subtle Lift But A Huge Difference
Trick people into thinking that you own those gorgeous Bambi lashes.
Eyelash lift and tint look so natural that even a makeup artist would not know the difference at a glance. So, stop your quest for the perfect eyelashes today with Lux Brows And Lashes – the best lash lift in Melbourne! The lash-lover team is the special force in the lash and beauty industry to revamp droopy eyes into something alive. Make an appointment right away!
https://luxbrowsandlashes.com.au/wp-content/uploads/2023/01/Untitled-design-9.jpg
628
1200
Jarrod Harman
https://luxbrowsandlashes.com.au/wp-content/uploads/2023/08/lux-logo.png
Jarrod Harman
2023-03-03 12:12:14
2023-03-03 12:15:21
Got Skimpy Lashes? Become A Legit Eye Candy With An Eyelash Lift And Tint?