Cosmetic eyebrow tattooing is a brow trend sweeping the beauty industry by storm in Australia. Brow tattooing is an art that offers clients an array of choices, elevating their brows to perfection. Among the most popular natural brow look techniques used for brow tattooing are Nano Brows and Brow Feathering, each with their own distinct characteristics and charm.
Lux Brows and Lashes: Where Brows Become Art
Whether you desire a natural look brow enhancement or a bold, dramatic brow, our skilled artists are here to make your vision a reality. When it comes to choosing the correct technique for your brow outcome, you might wonder, is brow feathering in Melbourne still reigning supreme or are Nano Brows the new sensation?
What Are Nano Brows?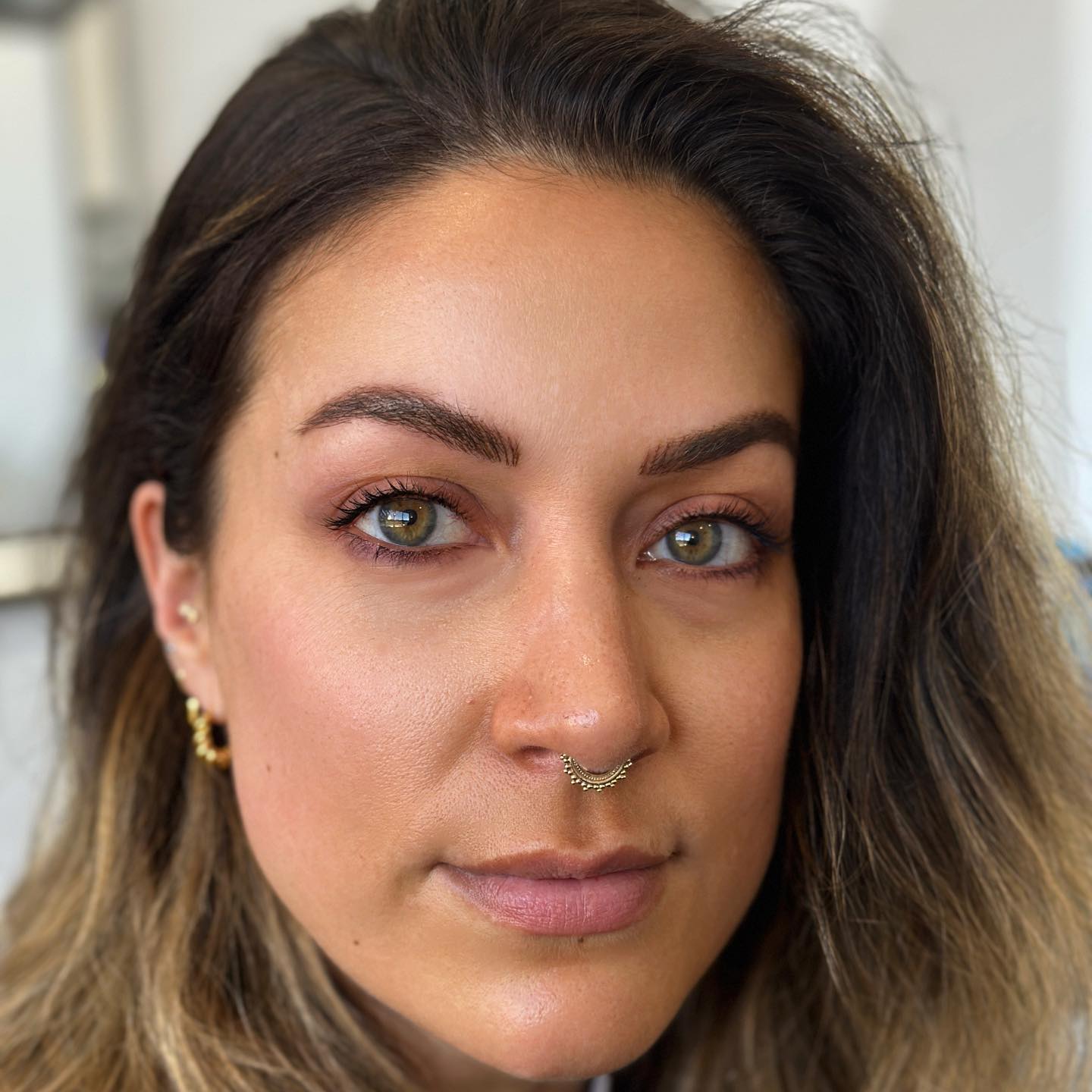 Nano Brows is an innovative and precise technique, utilising a single (or several) ultra fine needles to create natural-looking hair strokes. This method is relatively new but is gaining rapid popularity.
Benefits of Nano Brows:
Innovative Solution: Nano Brows is a relatively new tattooing technique using ultra fine needle/s to deposit and implant pigment into the surface layer of the skin. Delivering super fine nano hair strokes, hence the word Nano.
Deeper Pigment: Nano Brows allows for a slightly deeper pigment application, resulting in longer-lasting results, typically lasting approx 12-24 months.
Skin-Friendly: Nano Brows tend to be gentler on the skin, making it a versatile option for clients who are skin sensitive and generally clients have less down time with the Nano brow technique.
What Is Brow Feathering?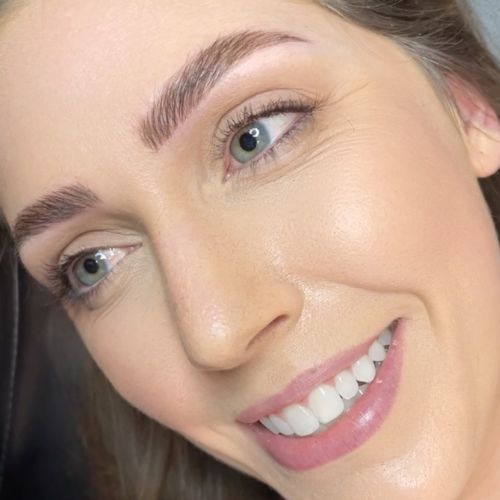 Brow Feathering, also known as Microblading, is a technique that creates natural-looking hair strokes using a microblade – not an actual blade. The microblade has super fine needles that resemble teeth on a hair comb. This method has been popular for a while.
Benefits of Brow Feathering:
Established Technique: Brow Feathering is a well-known and renowned method for achieving the most natural-looking brows.
Natural Hair Look : Microblading mimics actual brow hair and the beauty of microblading is that it is semi permanent, over time it safely and gently fades into the skin and with proper home care won't discolour or end up looking like a solid block like Ombre and Powder Brow.
Key Differences Between Nano Brows and Brow Feathering
Nano Brows and Brow Feathering may appear similar but differ significantly in execution and outcomes.
Scabbing and Skin Trauma: Nano Brows typically result in less down time and a lower risk of scarring due to the machine's high speed implantation of pigment and precision. In contrast, while eyebrow feathering experts can minimise damage, the larger the blade used can result in scabbing. At Lux Brows and Lashes we use Nano Microblades, to ensure the skin's integrity is not compromised.
Technique: Nano Brows, often called 'digital hair stroke brows,' are typically machine-performed, using ultrafine needles that vibrate and puncture the skin, depositing colour in microscopic dots that form hair strokes. The thin needle is gentle on the skin and the process is highly precise.
Brow Feathering, on the other hand, is performed manually with a handheld device featuring a thin blade with 7-16 needles. The pigment is applied to the blade, and colour is transferred into the penetrated hair stroke. At the same time, the microblading blade strokes are extremely thin, its lack of flexibility limits pressure and motion control.
In The End
Both Nano Brows and Brow Feathering are semi-permanent eyebrow enhancement methods with their own advantages and considerations. While Nano Brows are relatively newer and provide longer-lasting results, Brow Feathering has the advantage of being an established and less invasive technique.
At Lux Brows and Lashes, we are committed to turning your brows into works of art. We set industry standards to ensure you leave with brows that make a lasting impression. Whether you desire a natural enhancement or a bold dramatic brow, our skilled artists are here to bring your vision to life.
Experience Lux Brows and Lashes' special nano brows and microblading services today. Our expert eyebrow artists create brow masterpieces that stand the test of time, leaving you with brows that are nothing short of perfection. Book your appointment for feathered or nano brows to discover the Lux Brows and Lashes difference!
https://luxbrowsandlashes.com.au/wp-content/uploads/2023/09/Whats-The-Difference-Between-Nano-Brows-And-Feathering.jpg
259
738
SEO SEO
https://luxbrowsandlashes.com.au/wp-content/uploads/2023/08/lux-logo.png
SEO SEO
2023-09-28 12:19:46
2023-10-10 06:57:27
What's The Difference Between Nano Brows And Feathering?